Voices of Music announces our 2012 Young Artists Bach Competition
Auditions: Auditions will be held Saturday, January 7, 2012, in El Cerrito, CA (near San Francisco). Winners will be guaranteed a position in the Evening with the Stars Concert.
Alternate audition for out-of-town candidates: Thursday, February 2, 2012. One winning space will be reserved for those who wish to travel to the Bay Area to Audition. Candidates must provide for their own travel arrangements; this date is provided so that participants can do the program in one trip. Out-of-town candidates may submit a first round audition by video.
Voices of Music is interested in hearing talented musicians playing on baroque instruments; we are specifically looking for those who are starting out on their professional careers.
The winners will perform in our Free Concert on February 4, 2012 in San Francisco, at St Mark's Lutheran, 1111 O'Farrell St. Winners will also receive our Advanced Professional Training program which includes a complete digital press kit: professional photographs, HD Video, HD Audio, and advice on how to use the materials. Voices of Music's program provides unique and valuable resources for artists with a desire to start a career in music performance.

Free Concert
This concert, in combination with our Advanced Professional Training Program, provides an opportunity for young musicians to perform together with established professionals. As the concert is free, we play for a large and appreciative audience. The concert not only introduces these young artists to the community, but also forges an important connection between the performing arts and the different ways in which artists can participate in society.
For many years we have offered concerts in conjunction with local churches and community groups. In these concerts we offer an opportunity for young and established professional musicians to perform together in a mutually supportive and community-based environment. In addition, the concert raises food donations for the San Francisco Food Bank.
Advanced Professional Training
We have offered and continue to offer our services for free or at cost to enable our young colleagues to make the transition from student to professional musician. In order to do this, we use a comprehensive, interdisciplinary approach which involves addressing each of the necessary professional requirements, including performance experience, résumé, advanced coaching, photography, audio and video recorded material.
Starting this process can be daunting, and often a person needs support to make this transition possible. We are in contact with many Bay Area music teachers and schools, and we receive wide interest from people who are currently studying music, or who have recently graduated. As part of the process we require an audition, but instead of an up-or-down review, we discuss with our artists what is required from a formal professional audition: this includes what many conductors and presenters specifically look for in a performer. After the audition process, we carefully go through each résumé and make notes on presentation and writing style. We then provide a detailed review that includes suggestions not only for how the résumé can be improved but also a detailed plan for future projects.
Valuable resources: Voices of Music is pioneer in digital media for the arts: four million people worldwide view our online videos every year. The concert is recorded both in HD audio as well as HD video formats, which can be used by the participants for years for auditions, to apply for scholarships and to use on the internet. In addition, a professional photographer provides photo sessions for each of the winning artists for their publicity materials­-a good publicity photo is essential for a career and often is prohibitively expensive. We have a final meeting with each participant to answer any questions as well as provide advice on digital media in the arts. HD Video and audio, in combination with professional photographs, would usually cost between $10,000 and $20,000 for a professional musician--our program has a proven track record and has already helped many up-and-coming artists launch their careers.
The Audition process
Candidates must perform on baroque instrument or instruments in baroque setup. A double-manual harpsichord will be provided. Owing to the number of qualified applications, this year the audition will focus exclusively on the instrumental works of J.S. Bach. Auditions are open to players of baroque violin, baroque cello, viola da gamba, recorder, baroque flute (traverso), harpsichord and baroque lute. To request an audition, please send an email with a brief musical résumé to cembalo@sbcglobal.net.
In the unlikely event that there are no qualified candidates that meet the established level of excellence of past competitions, the committee may choose not to declare a winner.
In addition to receiving professional photographs as well as audio and video recordings, each performer in the concert will receive an honorarium of $200.
Voices of Music
Hanneke van Proosdij & David Tayler, directors
333 Grant Ave Suite 601
San Francisco, CA 94108
cembalo@sbcglobal.net
www.voicesofmusic.org
Voices of Music is a 501(c)(3) nonprofit.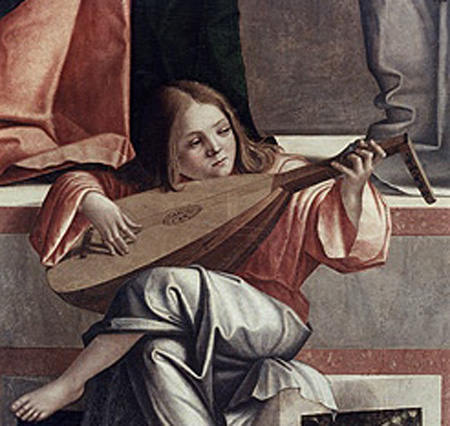 2012 Bach competition
Open for players of baroque violin, baroque cello, viola da gamba, recorder, baroque flute, harpsichord, and baroque lute.
Repertory
Choose ONE of the following pieces
Baroque violin:
Any of the solo partitas BWV 1001-1006; Sonatas with bc BWV 1021; BWV 1023
Baroque cello:
Any of the solo suites BWV 1007-10012
Viola da gamba:
Any of the sonatas BWV 1027-1029
Baroque flute:
Partita BWV 1013; Sonatas with bc BWV 1033; BWV 1034
Recorder
Partita BWV 1013
Harpsichord
French Suite no 1 in D minor BWV 812; English Suite no 5 in E minor BWV 8010; Partita No. 5 in G BWV 829; Toccata in D major BWV 912; Italian Concerto BWV 971
Baroque lute
Suite in G minor BWV 995; Fugue in G minor BWV 1000
To request an audition, please send an email with a brief musical résumé to cembalo@sbcglobal.net.